ABOUT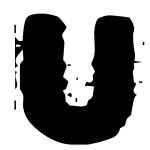 UNHINGED – Music is the one true artistic medium that can evoke any emotion, or recall any moment in time. Like a good DJ aims to keep a crowd in that state of ecstasy and euphoria, UNHINGED strive to keep every performance at that cusp of pure bliss with their collection of songs from the 60's classics to the 90's alternative hits, or even a passionate release with their hard rock catalog. UNHINGED likes to cater each night to the crowd partying along with them, and they can switch from a dance hit, to a head bobbing rock anthem at the drop of a dime. No two shows are the same, as no two crowds are the same, and that's what separates UNHINGED from the rest of the pack.
Consisting of five friends from NJ & NY's top cover bands, these guys express their passion for the music at every performance. The band is proud of their diverse song catalog covering the best of Classic Rock | Hard Rock | Alt-Rock | Party Rock | Dance | Funk | Hip Hop ever recorded, a powerful musical sound, and an engaging stage presence. In a market saturated by cover bands indistinguishable from each other, UNHINGED is always eager to try their hand at something challenging and unique; often throwing in rare gems you are not likely to hear elsewhere. UNHINGED has performed all over the Tri-state area. From Kingston NY to The Tropicana in Atlantic City, UNHINGED is determined to please every crowd with an experience that just cannot be missed!
The only way to truly know what an UNHINGED show is all about is to experience one … first hand.